About.
CREATIVE PERCEPTION.
A tenacious leader with a passion for producing game changing solutions to challenges.
Proven track record coordinating people, and implementing new strategies while cultivating a thriving work environment. As an outgoing and self-motivated individual, I love to collaborate with others to advance new and innovative results.
Work Skills.
I believe design and marketing are essential to cultivating a reputable long lasting brand. My goal is to work alongside my clients through every design stage to skillfully articulate their overall vision.
01. DIGITAL.
With everything moving into the digital arena, it is important to make sure that my client's brand jumps off the page so to speak. From web design, mobile applications, and social media, my goal is to provide my clients with the strongest digital presence.
I have a strong track record of creating what I like to think as "timeless branding." What may be in trend now will most likely not be in trend 20 years from now. Crisp & clean branding make sure that my clients brand will translate for years to come.
Understanding how to utilize all the tools available to each client is vitally important. SEO, social media marketing, print material campaigns, and video presence are incredible ways to expand my client's influence. I have a strong track record in creating & implementing material for each media outlet effectively.
Skills.
RESULTS DRIVEN DESIGN.
As a professional designer, it is always my goal to sharpen my skill set as much as possible. I am constantly learning new software and technics to be able to provide my clients with the highest level of craftsmanship. With the market always changing it is vital to stay relevant to upcoming trends.
SOCIAL & WEB MARKETING
59%
Clients.
Here are just few words from some of my clientel.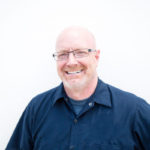 "I have worked with KB for 5+years. He has helped with several of my business' graphic, web design & marketing materials. He is very creative & has a great "eye" to help promote my interests with his skill set.
LARS AHLGRIM
Contact.
LET'S TALK.
I look forward to speaking with you and furthering our conversation.